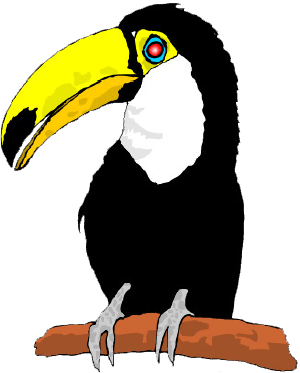 ~ Starters ~
Note: Starters Not included in our Happy Hour Special.
Shrimp Cocktail
Chilled shrimp on a bed of lettuce with cocktail sauce and a lemon wedge. $9.95 Naf 17.91
Escargot
Broiled in Lemon-Garlic butter and served with toasted garlic bread. $9.95 Naf 17.91
Bang Bang Shrimp
A Green House specialty, with each bite.....Experience the crunch, the soft center and the
BANG BANG of the medium spice. $10.95 Naf 19.71
Quesadilla
A flour tortilla filled with monteray jack ,cheddar and goat cheese, and mild green chilies
served with sour cream and salsa $10.95 Naf 19.71
add vegetables$11.95 add chicken $13.95 add shrimp $14.95
Crab Rolls
delicious Jumbo Lump crabmeat with herbs and seasonings, wrapped in a spring roll and fried until golden brown, served with a sweet chilli sauce $10.95 Naf 19.71
Conch Fritters
Caribbean conch in our own house batter made with crisp celery, green peppers,
diced onions, lemon juice and selected seasonings. Fried until golden brown served with your
choice of cocktail sauce or tartar sauce. $10.95 Naf 19.71
~ Appetizers ~
Potato Skins
We take real potato skins and load them up with melted cheese and real crumbled bacon!
Served to you hot with a large side of sour cream to dip them. $9.95 Naf 17.91
Mexi Skins
Our famous potato skins loaded up with your choice of beef, chicken or black beans.
Topped with jack cheddar cheese and served with sour cream and salsa. $10.95 Naf 19.71
Chicken Wings
A full pound of fried wings sauteed in your choice of four styles--Spicy Buffalo,
Jamaican Jerk, Plain or Tangy BBQ. Served with Bleu Cheese dressing. $10.95 Naf 19.71
Macho Nachos
Tortilla chips piled high with your choice of seasoned ground beef, chicken or black beans.
With Jack cheddar cheese, refried beans, sour cream, guacamole and salsa. $10.95 Naf 19.71
Chicken Fingers
Tender chicken breast strips coated with Japanese panko bread crumbs and deep fried.
Served with a side of our house honey mustard dipping sauce. $8.95 Naf 16.11
Calamari
Seasoned ringlets of Calamari, lightly battered and served with Marinara. $9.95 Naf 17.91
Mozzarella Sticks
Breaded and served golden brown with our zesty marinara sauce. $8.95 Naf 16.11
~ Burgers ~


All of our burgers are served with lettuce, grilled onion, tomato, pickle and French Fries. We use only the finest certified beef in all of our hamburgers.

 

Sliders Mini Burgers

Three mouth watering, Certified Angus Beef Mini Burgers served with pickels and French Fries

Add cheese for only $1 extra! American, smoked Gouda, Swisss or Cheddar $9.45 Naf 17.01

 

All American Burger

An all beef patty served with all the trimmings on our house hamburger bun. $9.95 Naf 17.91

Add cheese for only $1 extra! American, smoked Gouda, Swiss, or Cheddar.

 

GreenHouse Burger

Our all beef patty, with melted cheddar cheese, crispy bacon strips and BBQ sauce

served on a hamburger bun with all the trimmings with fries. $11.95 Naf 21.51

 

Mushroom Burger

A mountain of sauteed mushrooms on top of your burger. $10.95 Naf 19.71

Add a topping of sour cream for 50 cents or slice of Cheddar ,Swiss or smoked Gouda

for only $1 Extra!
~ Fresh Wraps ~


All wraps come with your choice of two side dishes.

Jamaican JerkChicken Wrap

Chicken breast slices grilled in authentic Jamaican Jerk Spice and rolled up in a wrap with fresh lettuce, tomatoes and ranch dressing. . $12.95 Naf 23.31

 

Crab Salad Wrap

Delicious crabmeat with diced celery, tomato, roasted pepper and seasonings, mixed with mayonaise and wrapped up with lettuce in a garlic herb flour tortilla $12.95 Naf 23.31

 

Gyros Wrap

A traditional Greek Gyros. layers of greek Gyros meat sliced thin, shredded lettuce and chopped fresh tomato inside a Pita Bread with a Greek gyro dressing. $12.95 Naf 23.31
~ Side Dishes ~




$3.95

each (

Naf 7.11

)
Plantains
Vegetable of the Day
Rice
French Fries
Tossed Side Salad
Baked Beans
Baked Potato
Cole Slaw
Garlic Bread
FOR PARTIES OF 5 OR MORE WE ADD A 15% GRATUITY
~ Salads ~


All salads are served with your choice of dressings: Honey Mustard, Bleu Cheese, Italian, Balsalmic Vinaigrette, Ranch, Oil & Vinegar, 1000 Island.

Jamaican Jerk Chicken Salad

Breast of chicken, grilled in Jamaican Jerk seasoning, sliced and served on a bed of mixed

greens. Tossed with fresh Mango and drizzled with our vinaigrette dressing. $15.95 Naf 28.71

 

Classic Caesar

Romaine lettuce, tossed in Caesar dressing; topped with seasoned croutons and grated

parmesan cheese. $13.95 Naf 25.11

with tender slices of grilled chicken breast. $16.95 Naf 30.51

topped with chilled shrimp. $18.95 Naf 34.11

 

Herb Crusted Goat Cheese Salad

Fresh goat cheese rolled in herbs and Japanese breadcrumbs, panfried and served

on, in olive oil and garlic marinated tomatoes, on top of a bed of mixed fresh lettuce

with diced almonds $16.95 Naf 30.51

 

Blackened Mahi Salad

Filet of Mahi pan-blackened with spices and served over our Caesar salad. $17.95 Naf 32.31

 

Taco Salad

Tortilla chips surround chopped salad greens topped with your choice of seasoned chicken,

ground beef or black beans and topped with Jack cheddar cheese, refried

beans, sour cream and a side of zesty guacamole. Served with tomato salsa. $13.95 Naf 25.11

 

Greek Salad

Feta cheese, calamata olives and onions on a bed of greens, with Greek dressing. $13.95 Naf25.11

Add Tender Slices of Grilled Chicken $16.95 Naf 30.51

 

Dinner Salad

Garden greens with shredded carrots, green pepper and onion. $9.95 Naf 17.91

Have a small Caesar for only $9.95 Naf 17.91
~ Homemade Soups ~
West Indies Black Bean
Made from scratch and topped with diced onions and sour cream. $6.95 Naf 12.51
French Onion
Carmalized onions with beef broth, vermouth and croutons.
Topped with a thick layer of melted Swiss cheese. $7.00 Naf 12.60
Clam Chowder
Creamy and delicious, $6.95 Naf 12.51
~ Sandwiches ~


All sandwiches come with two side dishes!

Fish Taco Platter

Two soft tacos, filled with crisp fried grouper served on a bed of fresh lettuce, Ranch dressing,

shredded Jack&Cheddar cheese, Salsa, fresh culantro and onions, with our special

Jalapeno green sauce $13.95 Naf 25.11

 

Greenhouse BBQ Chicken Melt

Chicken breast topped with cheddar, lettuce, pickles, tomato, onion , BBQ sauce and bacon.

Served on our house sandwich roll. $12.95 Naf 23.31

 

Fish Sandwich

Mahi, Swordfish, or Salmon served on a sandwich roll, with tartar

sauce, lettuce & tomato. $13.95 Naf 25.11 Pan blacken it for just $1 extra!

 

Grilled Chicken Sandwich

Seasoned breast of chicken on a deli bun with Dijon mayonaise, pickles, lettuce

and sliced tomato. $12.95 Naf 23.31 Blacken it for just $1 extra! (Naf 1.80)

 

Chicken Parmesan Sandwich

Breaded breast of chicken, topped with zesty marinara sauce and served on a garlic roll

with slices of melted mozzerella cheese. $12.95 Naf 23.31

 

Shrimp Parmesan Sandwich

Breaded shrimp, marinara sauce on a garlic roll with melted mozzerella cheese. $13.95 Naf 25.11

 

Classic Reuben

Thinly sliced corned beef smothered with

Swiss cheese, sauerkraut and our house 1000 Island dressing on rye bread. $12.95 Naf 23.31

 

Senor Philly

Chicken breast sautéed with green peppers, sliced onions, diced jalapeno peppers and topped

with melted Monterey Jack cheese on a garlic French roll. Served with salsa. $12.95 Naf 23.31

 

 Philly Cheese Steak
Certified Angus Beef, thinly sliced and topped with melted Swiss cheese, sauteed
green peppers and sweet yellow onions. Served on a toasted garlic french roll. $12.95 Naf 23.31
Grilled Cheese Sandwich
Slices of cheese melted in the center of white or rye bread.
your choice of cheese; Swiss, American, Cheddar smoked Gouda or Goat $9.95 Naf 17.91
Add bacon strips and fresh tomato for only $1 extra! (Naf 1.80)
~ Steak & Ribs ~

All Steak & Rib entrées are served with your choice of any two side

dishes
Add to your steak! * Mushrooms * Peppercorn Brandy Cream Sauce * Sautéed Onions

$2.00

(

Naf 3.55

)

 

 

Filet Mignon

An 8 Ounce filet of Certified Angus Beef, cooked your way. $29.95 Naf 53.91

 

New York Strip

A 12 Ounce Strip of Certified Angus Beef. $26.95 Naf 48.51

 

Greenhouse T-Bone

A 14 Ounce T-bone of Certified Angus Beef, cooked anyway you like. $28.95 Naf 52.11

 

16 Ounce Ribeye

Our biggest cut--16 ounces! Cooked to your desired specifications. $30.95 Naf 55.71

 

Baby Back Ribs

Slow roasted and wood smoked in our ovens for a unique flavor. With your choice of four

different styles--Jamaican Jerk, Spicy Buffalo, Tangy BBQ or plain. $22.95 Naf 41.31

 

BBQ Combination Platter

Half a pound of our baby back ribs and a quarter of our wood smoked chicken! $22.95 Naf 41.31
~ Chicken ~


Chicken entrées are served with your choice of any two side dishes

Roasted Chicken

Plain, Jerk Spice, BBQ or Buffalo. 1/2 Chicken $22.95 (Naf 41.31)

1/4 Chicken $16.95 (Naf 30.51)

 

Coconut Chicken

Chicken breast dipped in cajun beer batter and rolled in sweet shredded coconut.

Fried until golden brown and served with a tropical pineapple sauce. $22.95 Naf 41.31
~ Pasta ~
Pasta Alfredo
Prepared with cream, butter and parmesan cheese. Served with garlic bread. $19.95 Naf 35.91
Shrimp Fettucine Alfredo
Our Pasta Alfredo topped with cold water shrimp and served with garlic bread. $23.95 Naf 43.11
Chicken Fettucine Alfredo
Our Pasta Alfredo with sauteed chunks of chicken breast. Served with garlic bread. $22.95 Naf 41.31
~ Seafood ~


All Seafood Entrées are served with your choice of any two side dishes


(with the exception of the Fish & Chips )

Caribbean Lobster

Fresh Caribbean Lobster, served with two side dishes. See your server for sizes. MARKET

 

Alaskan King Crab Legs

One Full Pound of Alaskan King Crab legs, served with drawn butter and two sides. MARKET

 

Crab Cakes

Delicious Jumbo Lump crabmeat, seasoned with herbs, spices and Japanese bread crumbs.

Sauteed until golden. Choice of tartar, cocktail sauce or Dijon sauce. $24.95 Naf 44.91

 

Creole Shrimp

Shrimp sauteed in our in-house made Creole sauce with of tomatoes, onions, carrots,

peppers and spices. A GREEN HOUSE original. $22.95 Naf 41.31

 

Golden Fried Shrimp

Large shrimp lightly dipped in our special batter and golden fried. Served with cocktail sauce

or house tartar. $22.95 Naf 41.31

 

Cajuin Cognac Shrimp

Shrimp sauteed in a cajuin cognac cream sauce $22.95 Naf 41.31

 

Coconut Shrimp

Shrimp dipped in our home made batter and rolled in coconut.

Golden fried and served with a dipping sauce. $22.95 Naf 41.31
~ Fish ~
Fish & Chips Platter
battered in beer batter. Served with fries, cole slaw and tarter sauce. $18.95 Naf 34.11
Baked Stuffed Swordfish
Swordfish steak, stuffed with crabmeat. Topped with garlic cream sauce. $27.95 Naf 50.31
Baked Stuffed Grouper
Grouper, stuffed with crabmeat. Topped with garlic cream sauce. $27.95 Naf 50.31
choose a sauce with your favorite fish
garlic lemon cream sauce
caribbean style creole sauce
blackened
cajun cognac cream sauce
jamaican jerk
Swordfish
Filet of swordfish prepared your way $24.95 Naf 44.91
Mahi Mahi
A light fish from the waters of the Caribbean $24.95 Naf 44.91
Salmon
A moist fish caught in the waters of Chili . $23.95 Naf 43.11
Grouper Filet
Premium quality grouper Filet. $23.95 Naf 43.11
~ Desserts ~


No meal is complete, without a tempting treat!

Greenhouse Key Lime Pie

Made fresh with Florida Key Lime juice on a graham cracker crust. $7.95 Naf 14.31

 

Bailey's n' Banana Cheesecake

Cheesecake made with Bailey's Irish Cream, bananas & chocolate chips! $7.95 Naf 14.31

 

Ice Cream

Chocolate or vanilla ice cream. $6.95 Naf 12.51

 

Hot Fudge Sundae

Traditional hot fudge sundaes, with your choice of chocolate or vanilla. $7.95 Naf 14.31

Add shredded coconut, mango, or nuts for only $1.00 extra! (Naf 1.80)

 

Brownie Delight

A chocolate brownie sundae, topped with creamy hot fudge, whipped cream and

hand chopped nuts. Served with a side of ice cream. $7.95 Naf 14.31

 

Cheesecake

Made from scratch, right here in our kitchen. Thick and creamy. $7.95 Naf 14.31

Add mango on top for only $1 extra! (Naf 1.80)
~ Coffee ~


Freshly ground beans - regular or decaf

Espresso $2.50 Naf 4.45

 

Cappucino $3.50 Naf 6.25

 

Irish Coffee

Fine Jameson Irish whisky and our fresh brewed coffee. $7.50 Naf 13.50

 

Flying Dutchman

Baileys, Frangelico and Kahlua in coffee. $7.50 Naf 13.50
~ Soft Drinks ~
San Benadetto 1ltr (Sparkling)
Coke / Diet Coke
Sprite
Ginger Ale
Iced Tea
Bottled Water 16 oz
Pink Lemonade
San Benedetto 1ltr (Spring Water)
Virgin Daiquiri / Colada
Fruit Punch
Pineapple Juice
Cranberry Juice
Orange Juice