Subscribe to access directions to restaurants, beaches, resorts, hotels, and all other locations!!!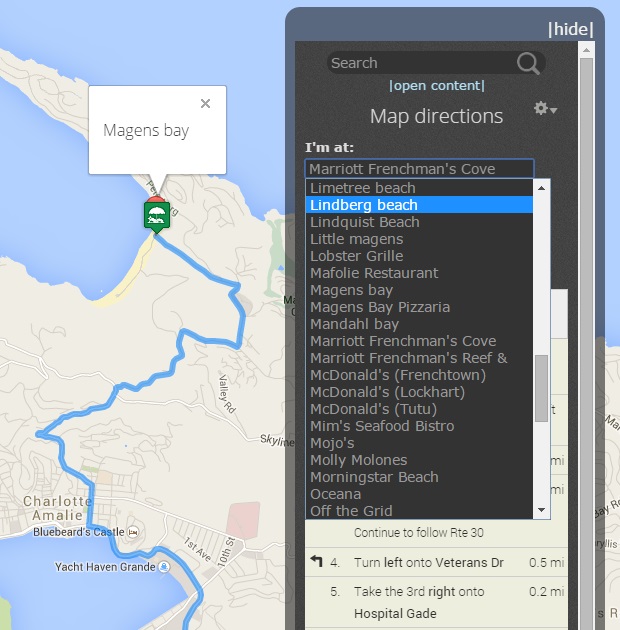 In order to provide an AD-FREE experience and keep myviconcierge.com up and running, we need funding, unfortunately. Such are the rules of life.
So, my good folks, help us keep this website up and running and pay the gentlemen who put in the hard work to build it.
Believe me when I say, building a website is time-consuming-hard-work when you want it to perform application grade services and anything other than display information and pictures.
You will be charged $7 a month until you cancel the subscription.
Suscribe gain quick access to needed information:
Simple and easy to learn interface.
Mobile friendly
Icon interface for ease of use
Web GPS and Driving directions to most restaurants, beaches, resorts, and hotels on St. Thomas, Virgin Islands.
60+ restaurants
20+ beaches
and resorts